Antonio's Restaurant & Pizzeria
6901 Park Ave, Guttenberg, NJ 07093
Order now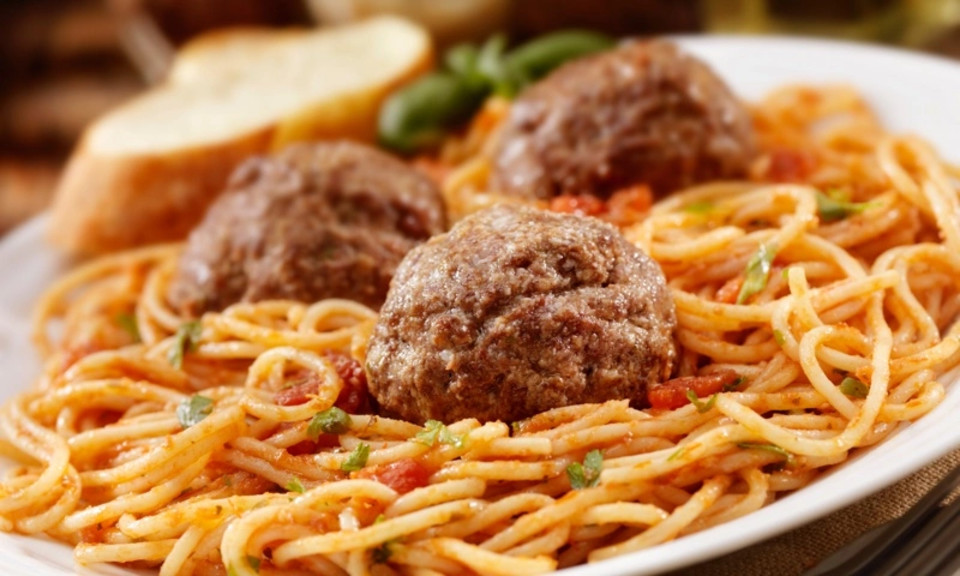 Mazyar
I probably said this in a previous review, but the Cajun chicken hero was sooo good again. Fair priced and big enough for my wife and I to split along with an order of fried ravioli. Can't say enough great things about Antonio's. Foods always tastes good and consistent, delivery on time hot and fresh. In the rough that is this general area flooded with pizza shops, Antonio's is the diamond, hands down.
Things I have also ordered thus far that have been excellent are: penne vodka w chicken, chicken francese, chicken marsala, pizza, calzone and chicken fingers.
William
GREAT food and WONDERFUL staff! First time I ordered from this place, my chicken marsala leaked through the bag and covered my kitchen floor. Pretty pissed, I called Antonio's and the girl on the other end couldn't have been nicer or more polite/apologetic. Within literally 7 minutes, my doorbell rang with another hot chicken marsala dish ready to go! The calamari dish was a great-sized portion and everything else was delicious. I will definitely be calling these guys again!
camille
Great food, great prices, fast delivery! Haven't had the pizza yet but what we did have was really good. An abundant amount of chicken fingers with fries for six bucks! Eggplant parm was awesome. spinach roll was like five dollars. It was huge and Cheesy but the best part was the garlicky goodness of the fresh spinach. Good reasonably priced hot food delivered fast. Can't go wrong.
Jeremy
Consistently order from here, although I have never physically dined at the location. Delivery time is always a solid 25 min earlier than stated eta. Orders are always 100% accurate and the food is above average with fair pricing. (I appreciate the fact a circle is cut out of the lid on the wings, allowing the steam to escape, leaving them crispy and not soggy like many others.)
Sonya
Pizza arrived ahead of schedule by close to twenty minutes. Hot, delicious and fresh. Crisp Caesar salad with chicken with plenty if crunch in the lettuce. You can't argue with that. Antonio's food is always delivered timely and is exceptional in quality and taste. Very pleased with their products, always tasty and very fresh. Thank you so much!
Laura
Food is delicious and hot every single time. SO happy to have found our regular local pizza place. So far everything we have tried is great; the pasta, hot heroes, pizza and salad. We definitely order from this place too much, lol. Only small critique is they sure are generous with Italian bread as a free side. They seem to give a half loaf with every single item ordered. I'm sure some people will like that, though, so it's really not a con for everyone. I just hate to waste food and I usually can't finish it before it gets hard. Just ordered my dinner and can't wait!
Samuel
Wrong salad dressing but that's minor and I could've checked that while I was there. The food was delicious, though. Chicken stayed moist and tasty, and the servings were hearty. Would recommend.
Alina
Antonios food is excellent time after time! Been ordering for a few years and its always perfect. I even order for guests. Food is fresh and delicious everytime. Deserves 10 stars.
Steven
One of the best pizzas around the area for sure, and Top 3 in my eyes. Great crust, not too thick, good amount of sauce, cheese is great, and pepperoni is tasty. Highly recommend.
natalya
very yummy, crispy chicken wings anx french fries. no order issues. dilivery on time. i will orde it again. all food was hot. thank u so much.
About us
Dinner, Lunch Specials, Pasta, Pizza, Salads, Sandwiches
Today

Delivery: 12:00 PM - 8:30 PM

Takeout: 12:00 PM - 8:30 PM

Delivery

Monday:

12:00 PM - 8:30 PM

Tuesday:

12:00 PM - 8:30 PM

Wednesday:

12:00 PM - 8:30 PM

Thursday:

12:00 PM - 8:30 PM

Friday:

12:00 PM - 8:30 PM

Saturday:

12:00 PM - 8:30 PM

Sunday:

12:00 PM - 8:30 PM

Takeout

Monday:

12:00 PM - 8:30 PM

Tuesday:

12:00 PM - 8:30 PM

Wednesday:

12:00 PM - 8:30 PM

Thursday:

12:00 PM - 8:30 PM

Friday:

12:00 PM - 8:30 PM

Saturday:

12:00 PM - 8:30 PM

Sunday:

12:00 PM - 8:30 PM